Bigwig Races was formed to create valuable sponsorship opportunities for business of all sizes by professionally producing 5K and 10K races. Rather than throwing together races last-minute or putting together a race solely for the purpose of raising money for charitable organizations, Bigwig Races ran every race like a business project. This ensured that every race was effective, both as a promotional vehicle and as a competitive sporting event to support community fitness. We leveraged years of experience in advertising, publishing, process improvement, accounting, sales, event planning, and project management. Our principals also enjoy running in local and regional races and have participated in hundreds of races, some as a sponsored athlete.
Bigwig Races services...
We offer high-tech timing and event consulting services to other events in the region. If you're ready to add chip timing to your race, give us a call. If you aren't sure of the next step in putting your race together or getting a finish line set up (or anything else) ... give us a call.



Find your next run anywhere in the country. On this website, we only list a race if it actually has been published for the upcoming year (we don't just roll listings hoping they will decide to have a race). Race Directors can choose very affordable exclusive advertising options to "own" their month in their state. This is truly a gem of a resource!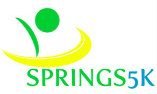 Springs5k is a a "pay-it-forward" style of marketing that allows local 5K races a no-hassle way to cross-promote with other 5K races in the area. In addition to a listing on our website, events are also listed on our printed calendars that are distributed in the area and at other events.






Additionally, we offer race consulting and timing services to small races just getting started. We enjoy helping other companies and organizations wishing to jump into the race arena. Contact us to see what we can do for you.